How to compose a world-class Learning and Development RFP
Save time and achieve better results by learning the simple steps to attracting targeted L&D proposals

The key to writing a potent RFP that gets high-quality responses
A Request for Proposal (RFP) is one of the most important steps in choosing the L&D partner that will advance your business.
Both new and seasoned L&D professionals struggle to write effective RFPs. Developing one can be a daunting task, yet it is a crucial part of the partner acquisition process.
Well-written RFPs generate better vendor proposals and better outcomes for you and your business.
Hosted by leadership educator and author of Next Generation Leadership, Adam Kingl, this webinar will introduce you to the fundamentals of creating a world-class RFP.
Walk away with:
• How to understand your business needs and translate them clearly in your RFP
• Why not all information is good information – be selective and have impact
• A list of the must-have elements that make for a winning RFP
• How to structure your RFP process (you are in control – make it count)
• The criteria that will help you choose the best candidate
Our clients demand deep expertise in a broad range of areas. Working with a network of over 500 of some of the most brilliant business minds and FT journalists, we can deliver global or local expertise anywhere.
These are the presenters that have been hand-picked for this session.
Adam Kingl
Leadership Educator and Author
Jean-Marie Ardisson
VP Corporate Partnerships, Headspring

Adam subjects are leadership, culture, purpose, team dynamics, future of work, creativity, strategic innovation, management innovation, and the generational paradigms of work, careers and leadership. This last topic is the subject of his book. Next Generation Leadership, which will be published by HarperCollins in February 2020.
Jean-Marie supports organisations in their executive learning transformation by leveraging his industry experience, drawing on the knowledge and insights of 200 Financial Times journalists and the latest learning innovation and business school and a global network of business schools and educators.
EMPOWERING PEOPLE, TRANSFORMING BUSINESS
Headspring is a joint venture of the Financial Times and IE Business School. Together, we bring a unique blend of business insight, expertise, business acumen, leading academic faculty and a global network of educators to co-create customised corporate learning and executive development programmes – in multiple languages, to almost any sector, anywhere in the world.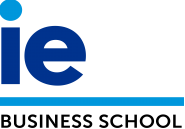 The expertise of the Financial Times
The innovation of IE Business School
The FT has been the guide to business for more than 125 years, recognised internationally for it's authority, integrity and accuracy. Our FT journalists are close to the source. They know the facts before they become news, helping our clients to stay one step ahead. They understand the big political, economic and technological trends as well as the small details of policy that can make or break a business.
From its foundation, IE Business School have made it their business to disrupt. A triple accredited institution, it offers the world's number one distance online MBA (QS, 2017) and the 3rd ranked non-US MBA in the world (Forbes, 2017). Through technological immersion and a culture of innovation, IE brings and entrepreneurial mindset that gives our programmes a sharper edge and greater impact.