The key to delivering successful programs.
Start measuring clear impact.
L&D professionals are striving to understand if the program they have built has a clear impact on the business and was successful. Success for a business isn't a clear concept. How can a program be truly described as successful?
There's many impact metrics on the market and you shouldn't choose the wrong ones. Effective learning and development evaluation need to be strongly linked with the learning needs.
Identifying specific outcomes is critical in evaluating the success metrics of the L&D program so that the training is contributing positively to the business goals.
Hosted by Claire Mason, Learning Innovation and Impact specialist at Headspring and Melissa Sabella CEO of The Honeycomb Works. A software using a data driven approach whch provides detailed insight into business culture, highlights what works and what doesn't, shows, tackles bias and provides supportive scaffolding for people to develop themselves by measuring impact of L&D programs.
Walk away with:
• The different types of measurement and when/why they are important
• The two questions you need to ask before you launch any learning or development solution
• The benefits and limits of psychometric self-assessments
• How to design experiments and measure in a way that will help you improve business outcomes
Our clients demand deep expertise in a broad range of areas. Working with a network of over 500 of some of the most brilliant business minds and FT journalists, we can deliver global or local expertise anywhere.
These are the presenters that have been hand-picked for this session.
Melissa Sabella
Founder & CEO, The Honeycomb Works
Melissa is the founder and CEO of The Honeycomb Works, a tech startup on a mission to help people belong and invent.
The Honeycomb Works partners with organisations to put their people at the centre of their strategy and deliver transformation in an effective, scalable way; it's a data driven approach to soft skills that leads to cultures of innovation and inclusivity.
Prior to launching The Honeycomb Works, Melissa led innovation teams in global corporates to deliver market leading, profitable new products to organisations around the world. She has successfully led multiple transformation projects and consults on complex product and services solutions for human centred design, education and learning.
She is an Italian-American living in London trying to follow baseball and be a better global citizen.
Claire Masson
Learning Impact Specialist
Claire Masson began her career in educational technology in Silicon Valley, producing online STEM homework solutions. Her products broke first year sales records and remain international market leaders. Through these online educational tools, she pioneered the concept of "efficacy selling" as a way for a product's own impact to drive its success. In this capacity, she contributed to over 500 impact reports in tertiary and adult learning education spaces.
Today, she specialises in learning science and measurement for corporate education. She incorporates measurement tools in executive learning programmes. In 2018, she co-developed an award-winning VR serious game for leadership development.
EMPOWERING PEOPLE, TRANSFORMING BUSINESS
Headspring is a joint venture of the Financial Times and IE Business School. Together, we bring a unique blend of business insight, expertise, business acumen, leading academic faculty and a global network of educators to co-create customised corporate learning and executive development programmes – in multiple languages, to almost any sector, anywhere in the world.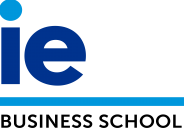 The innovation of IE Business School
From its foundation, IE Business School have made it their business to disrupt. A triple accredited institution, it offers the world's number one distance online MBA (QS, 2017) and the 3rd ranked non-US MBA in the world (Forbes, 2017). Through technological immersion and a culture of innovation, IE brings and entrepreneurial mindset that gives our programmes a sharper edge and greater impact.

The expertise of the Financial Times
The FT has been the guide to business for more than 125 years, recognised internationally for it's authority, integrity and accuracy. Our FT journalists are close to the source. They know the facts before they become news, helping our clients to stay one step ahead. They understand the big political, economic and technological trends as well as the small details of policy that can make or break a business.